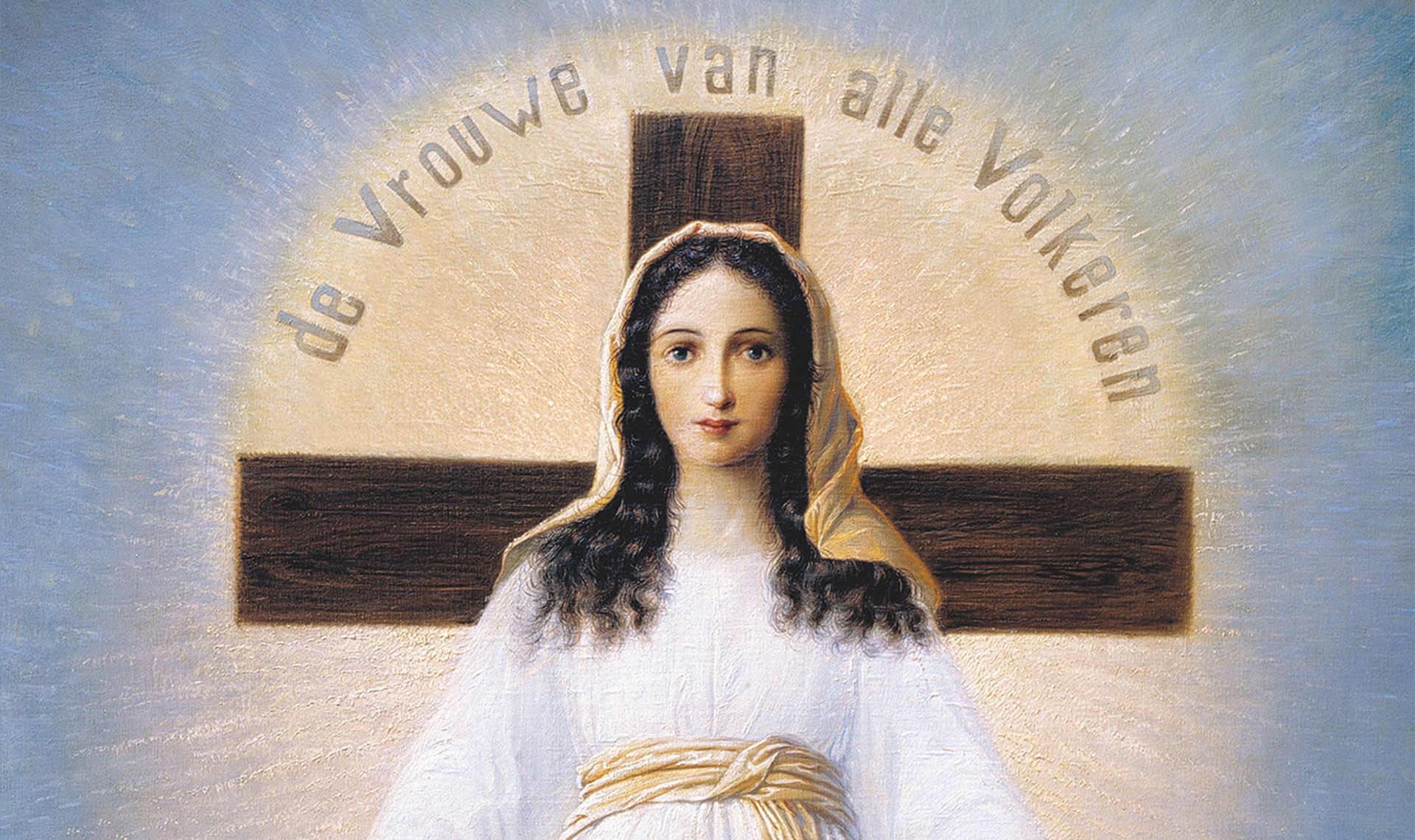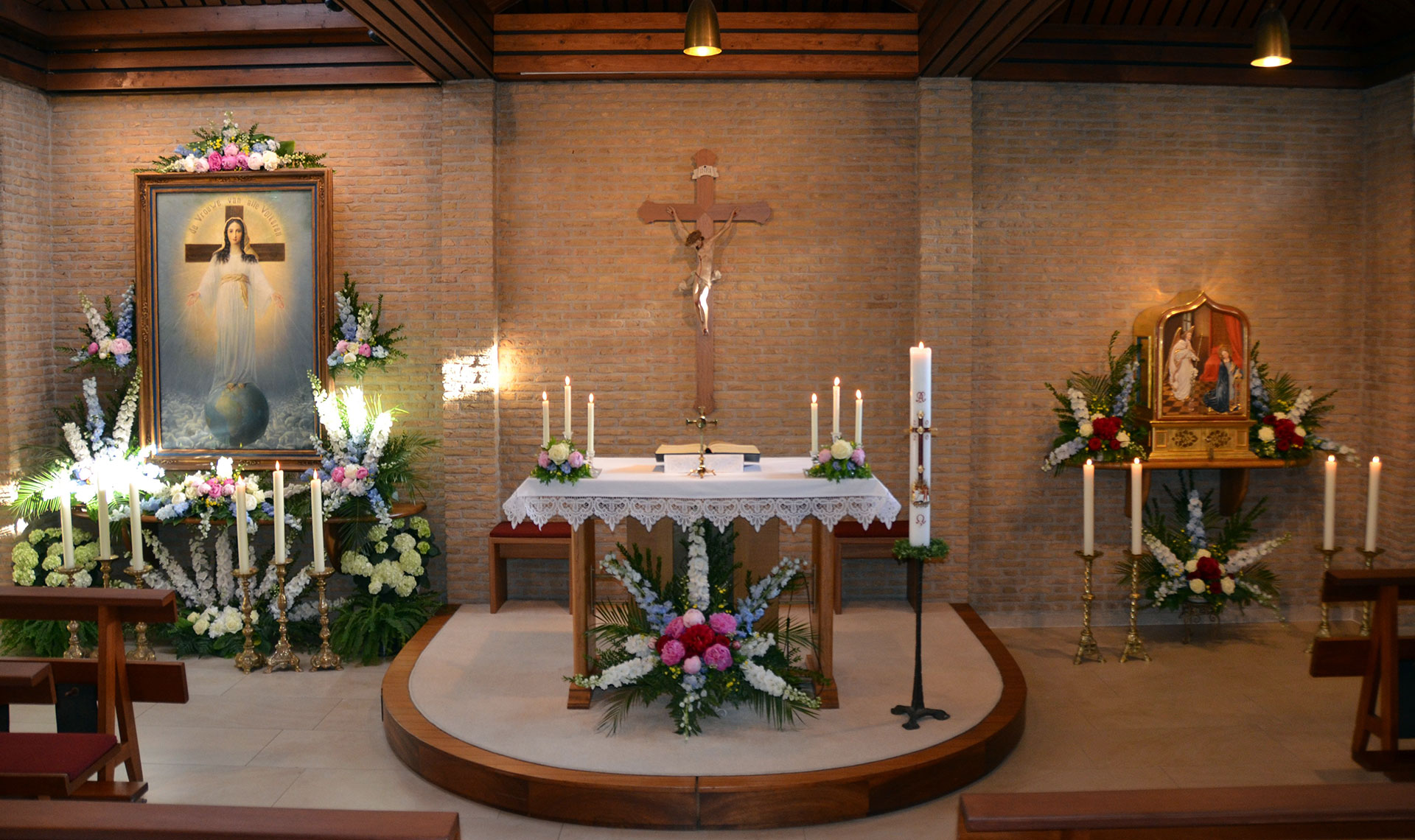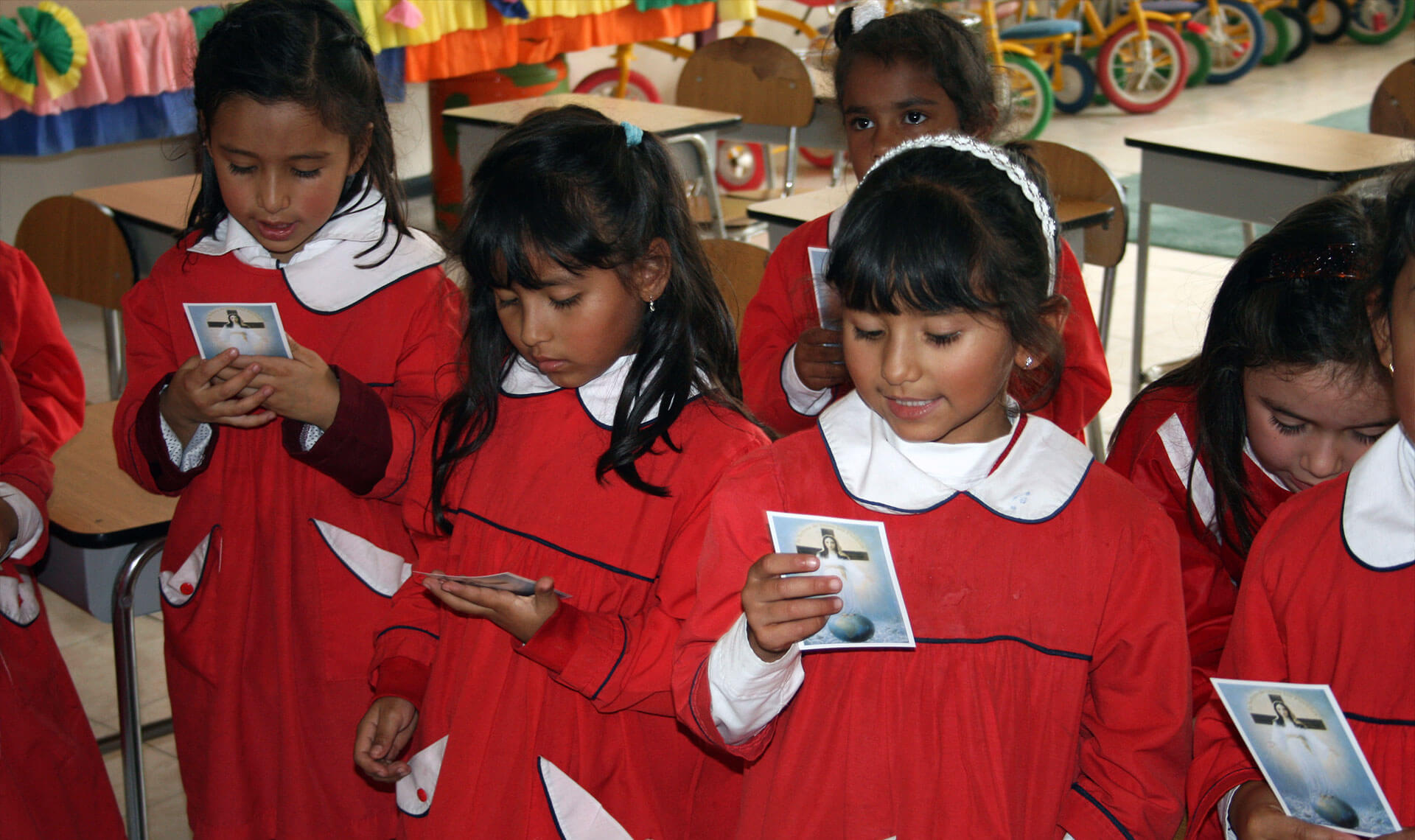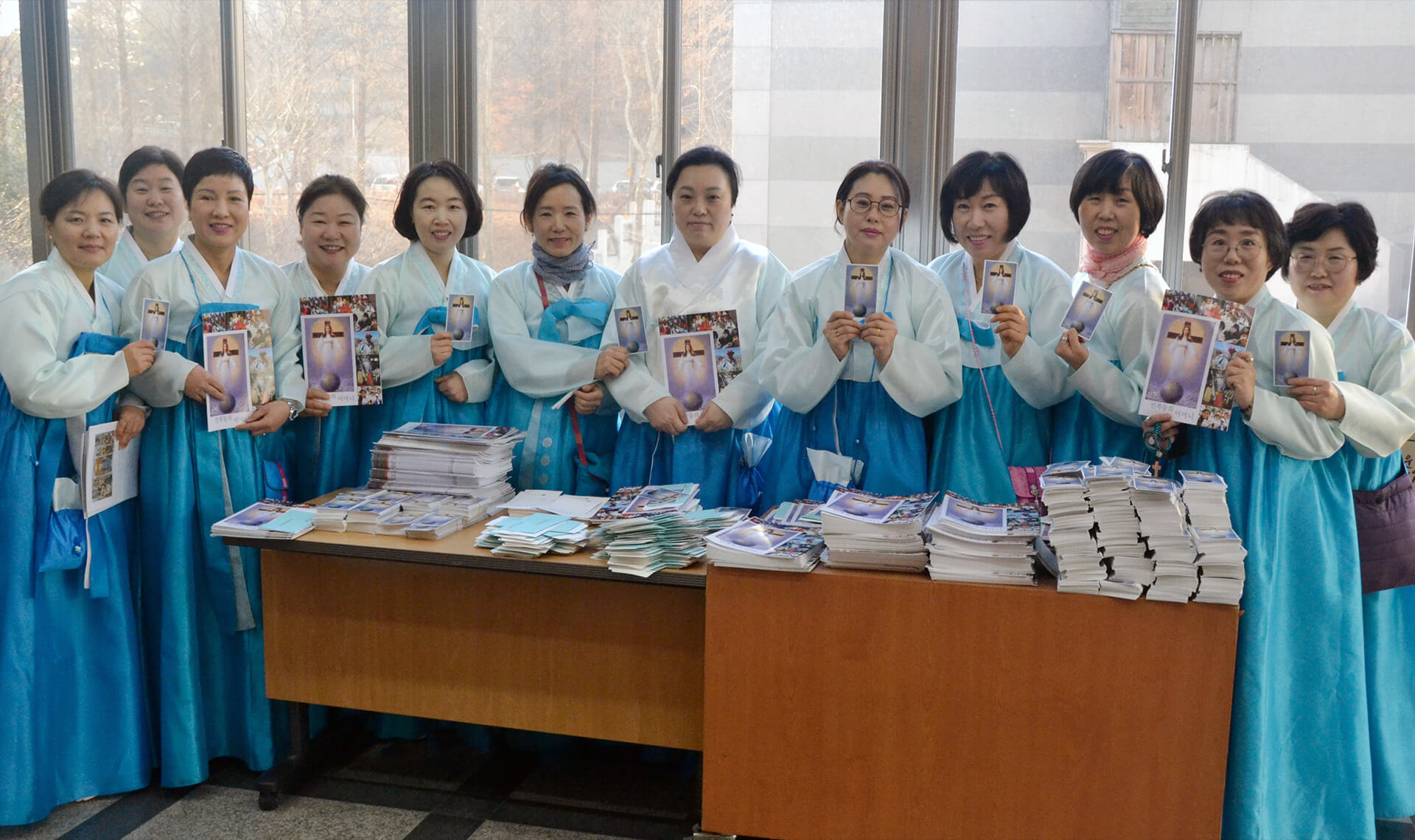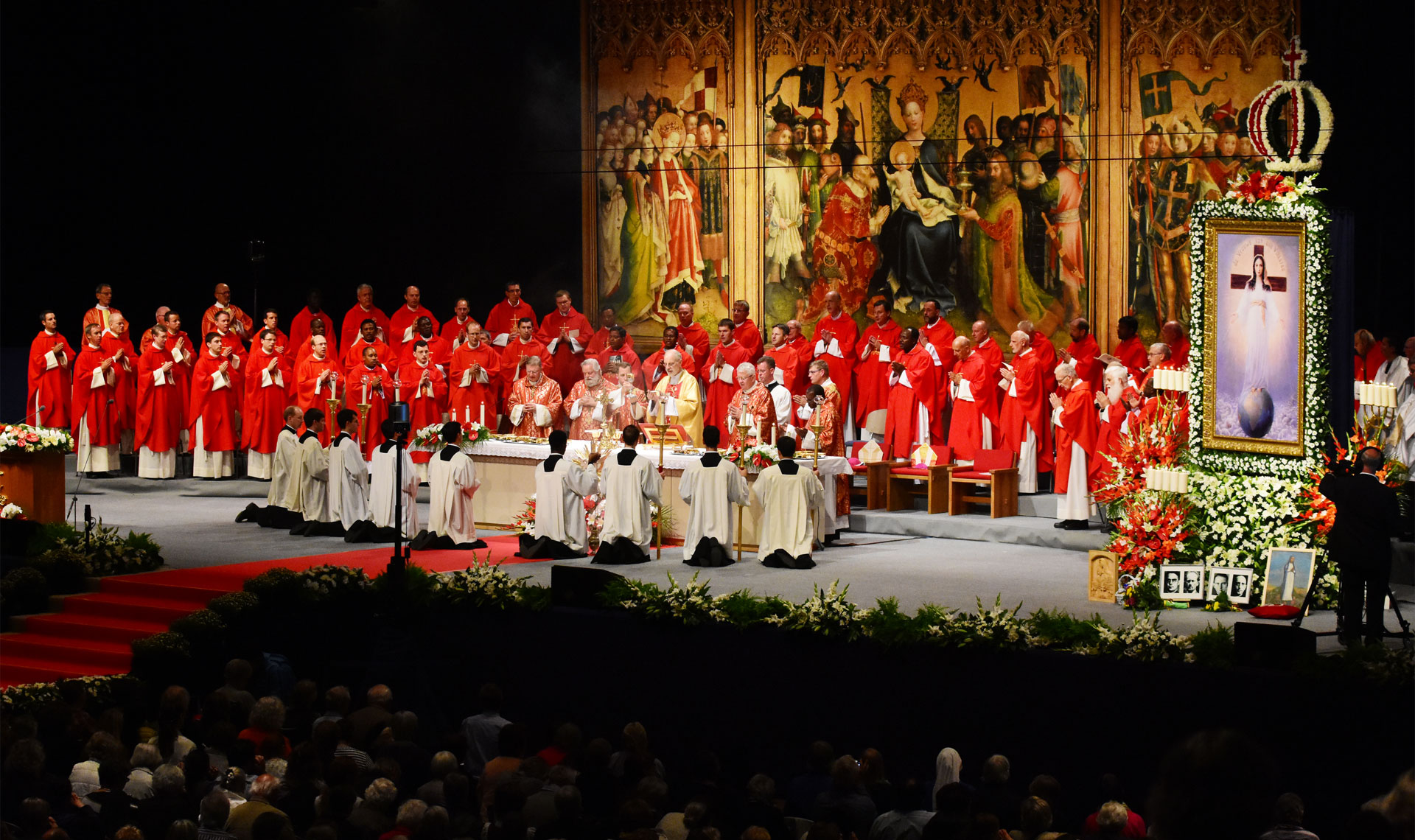 The Lady of All Nations
On March 25, 1945, Our Lady appeared in Amsterdam to Ida Peerdeman (†1996). This was the first of 56 apparitions which took place between 1945 and 1959.
On May 31, 2002, the Bishop of Amsterdam, Jozef M. Punt, made a written statement regarding the authenticity of the apparitions of Mary as the Lady of All Nations: "In light and virtue of all these recommendations, testimonies and developments, and in pondering all this in prayer and theological reflection, I have come to the conclusion that the apparitions of the Lady of All Nations in Amsterdam consist of a supernatural origin."
Our Lady appears under a new title, "The Lady of All Nations" or "The Mother of All Nations". In this time, she wants to be made known and loved by everyone under this title.
In a prophetic way, she gives, above all, an impressive insight about the situation in the Church and in the world. In the messages, Mary gradually reveals a plan with which God wants to save the world and prepare it for a new outpouring of the Holy Spirit. To this end, she gives all peoples and nations an image and a prayer.
The Prayer
of the Lady of All Nations
Lord Jesus Christ,
Son of the Father,
send now Your Spirit
over the earth.
Let the Holy Spirit live
in the hearts of all nations,
that they may be preserved
from degeneration, disaster and war.
May the Lady of All Nations,
the Blessed Virgin Mary,
be our Advocate.
Amen.